Are you a university student pursuing geography and confused about how to write your very first geography dissertation? Don't worry we are here to cover for you in this article we have discussed the things you need to consider while writing your geography dissertation. Many students fight that the most common issue in their geography course is having to write a dissertation. Writing a dissertation is the final work for the student's study course which they need to submit at the end of their semester, but it depends upon the university, different student has different criteria for submitting the dissertation. Many students feel fear in writing a dissertation because they find writing a dissertation is complex work. The reason for fear them is that writing a dissertation need to do lots of research and need to work on an interesting topic, also they must have a good flow of words. If you want to avoid all the problems related to writing your geography dissertation then you can take help from our Geography dissertation Writing Experts who write an excellent dissertations for students and help them to score good grades in their subject.
Choose the correct topic for your dissertation
The first thing students need to do before starting an Australian academic dissertation task is to choose the correct topic. However, it is the most challenging task for the students to choose their topic dissertation. What you need to do is the geography field in which you have studied, and focusing on that you have to work on your thesis or dissertation. Suppose you studied human geography then you should choose a related topic from your field of study. You can either compare the development and economics of the two cities or you could choose the topic in which you have to defend the idea that to allowing the human and wildlife a harmonious life wildlife corridor is the best.
The topic about which you are passionate you should choose that particular topic to write your dissertation. In writing a geography dissertation students need to do a lot of research that's why it is suggested to play smart in choosing the topic. An interesting topic will motivate the students to complete their dissertation writing. For example, if a student is interested to study physical geography then it will be easy for them to write a related topic like an analysis of the water quality or river pollution or the impact of flood in a different area.
How to choose resources for reading?
To read various topics for your dissertation you can find lots of articles and study material on the internet. You should do more research on the facts related to climate change which has become a global emergency and also is an important topic in geography. However, students need to avoid sources for getting information that they will use in their dissertation for example Wikipedia. The reason for avoiding Wikipedia is that millions of students are taking information from there and editing them so you cannot trust the source.
So, the second hardest task for the students is to research the chosen topic. It is very important for a student when they are writing a geography dissertation to collect information from sources of high authority for documenting them in their writing. It is very challenging for students to differentiate between real and fake information. In the generation of the internet, there is a huge possibility of many fake and hoaxes information, so you have to be very careful when searching for information for writing your dissertation. Students can take our Dissertation proofreading Services to evaluate their dissertation and to check whether the information in the dissertation is correct or not.
It is very important to include information in your dissertation from domains that are related to journals and sources of high authority. There are many specialized journals for every field of geography, which include, cultural, economic, or physical geography. You must know where to look for all the information for your dissertation which will make your work a little easy in starting your writing. It is suggested to organize all the related information and notes in a structured form for easy access.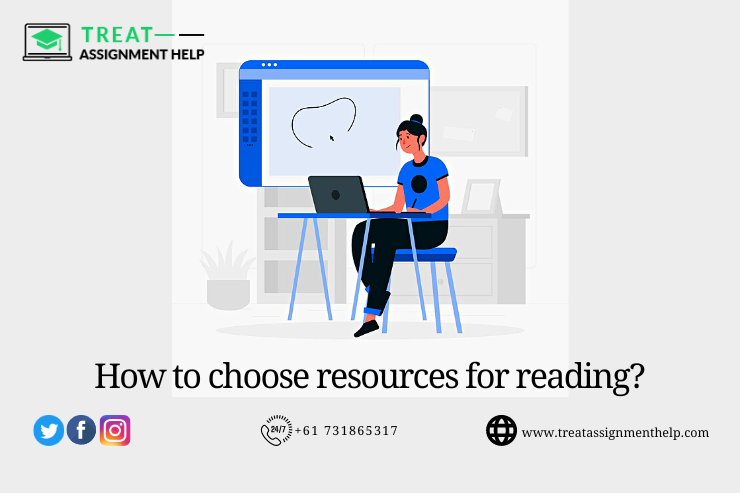 Structuring your geography dissertation
The writing structure of a dissertation is differing from university to university, and college to college. Students get more confused because of this, they fail to make a clear image about what they should include in their thesis or dissertation. However, the core structure of the dissertation never changes even though there is a slight difference in the study topic. Many students stumble due to this problem and which affects their work.
The formation of structure is most important even before starting writing. Structuring will help to organize all the information. Making an outline structure before start working, slowly the dissertation will take shape according to the outline.
In the introduction, you have to describe the topic you have chosen and the objectives and goals of the dissertation. Then a review of the literature you need to present. Then focus on the hypothesis that you get from your research.
For every dissertation case study is very important to conduct and also gather responses on it. In the section on methodology, students have to present the conduct and the date of the study. Keep in mind that your dissertation work should include surveys. In the end, you have to present the results and have to discuss their implications. If you still have any doubt about your dissertation writing then simply take our Dissertation Editing Service which will edit your dissertation if any problem s noticed by our expert proofreader.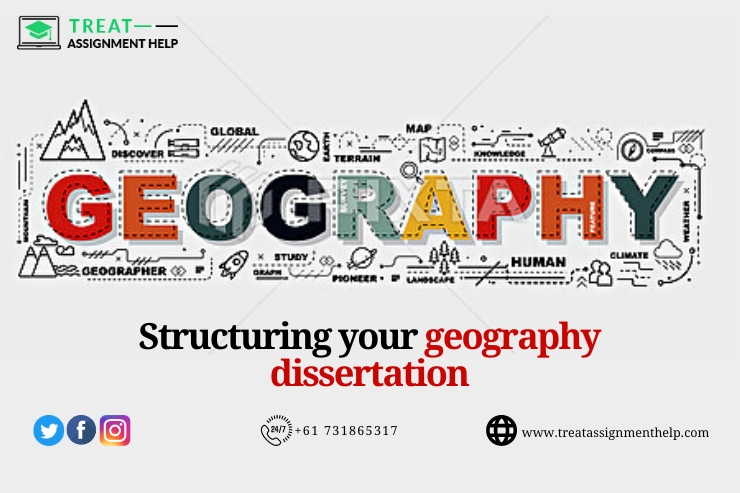 Conclusion
If you are still confused about how to write your geography dissertation then take help from our Geography dissertation Writing Experts. At Treat assignment help AU, we have skilled dissertation writers.
FAQ
How to write an introduction to a geography dissertation?
Write a proper geography dissertation introduction with the following steps:
Presenting your topic.
Discussing background information.
Explaining goals.
Pointing the significance.
Describing your method.
Including hypothesis.
Explain the key terms.
How long the introduction of your dissertation will be?
The introduction of your dissertation will be 10% of your total word count. That will vary depending on your course if you are pursuing Ph.D. or Masters
How to start a geography introduction?
In the starting or the introduction give your reader an idea about a glimpse of the details of your paper is all about.